District of Yorke Bay
Départment du Baie Yorke

| | |
| --- | --- |
| | |
| Flag | Coat of arms |

Motto: To Grow and Prosper
Anthem: None

Capital

Largest city

Yorke
Yorke
Official language(s)
English
French
Bundjalung
Māori
Government

Governor

District
Martin Davis
Incorporation
Incorporated

July 4, 1812
Population
 • 2010 est.
 • 2010 census
 
350,000 (- in union)
353,452
GDP
 • Total
 • Per capita
- estimate
- (- in union)
- (- in union)
HDI
- – -
Currency
Arcacian Dollar (ARD)
Simlympic code
-
-
Yorke Bay is the second most populous District of Arcacia. It was founded mutually by British and French settlers as the hub of Arcacian agriculture. It is home to the vast majority of Arcacia's tourist attractions and is a popular local destination. Known for it's relaxed lifestyle and natural beauty, Yorke Bay is known as the Heart of Arcacia. It is bordered by Redding to the West, Providence to the East and the Northern Islands to the North. The Tasman Sea lies to the South.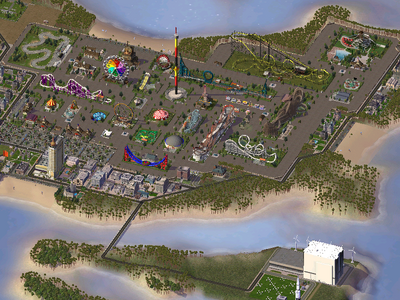 Ad blocker interference detected!
Wikia is a free-to-use site that makes money from advertising. We have a modified experience for viewers using ad blockers

Wikia is not accessible if you've made further modifications. Remove the custom ad blocker rule(s) and the page will load as expected.